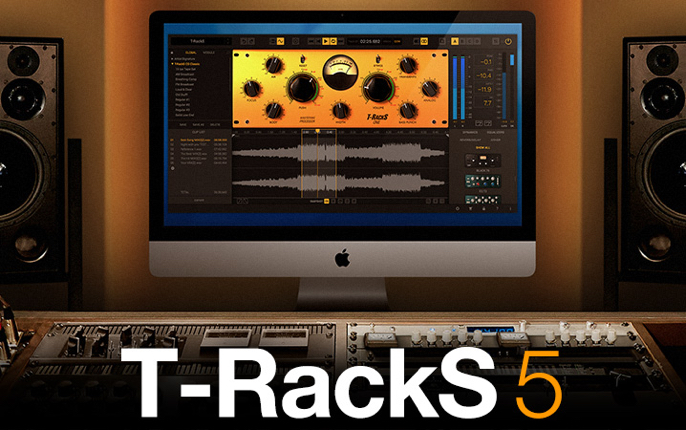 Time is running out to pre-order T-RackS 5 as low as $/€99.99!
18 October 2017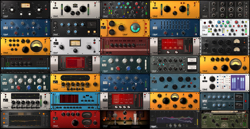 Time is running out to get T-RackS 5, the most powerful mix and master modular system, for as low as $/€99.99! Be sure to get the ultimate mix and mastering workstation featuring 38 high-quality processors and more now before the special introductory pricing ends on October 31st, 2017.

T-RackS 5 has been remastered with 4 all-new processors for a total of 38 high-quality modules. Other features include an unrivaled audio engine, a complete broadcast-ready professional metering suite, a new completely redesigned, resizable interface as well as an album assembly section with multi-format export.
4 all-new processors:
Master Match - a new type of plug-in that automatically matches the sound of your mixes using up to 3 different reference tracks with no engineering skills required.
Dyna-Mu vari-mu compressor/limiter - based on an iconic American coveted piece of hardware that can impart an audible magic which glues a mix together.
EQual digital equalizer - a 10-band, ultra-clear, high-end parametric equalizer with curves of legendary analog British and American EQs.
ONE mastering processor - an "all-in-one" solution including an EQ, compressor, analog harmonic exciter and low-end enhancer for quick and easy professional results.
The all-new interface is designed so you can achieve everything from within a single window, smoother and faster than ever. Plus, it's fully resizable at will, meaning that you can exploit the full size of your screen when working with it.
T-RackS 5 is more sonically powerful than ever with a new engine supporting audio up to 192kHz / 32 bit floating point, so you can master for high-definition music platforms and distribution without ever leaving its interface.
Also included is a comprehensive suite of metering tools – a new precision loudness LUFS meter, compliant with all leading professional reference standards, Peak, RMS and Dynamic Range meters, a spectrogram, a real-time analyzer, along with phase and correlation meters to help visually spot frequency imbalances and phase problems you might need to address.
In T-RackS 5 you now can sequence and assemble your full-length production directly within the interface and create a cohesive album sequence, with suitable track metadata, like pauses, fades, track ID's, ISRC codes, CD-Text, etc.
Don't miss out on our special introductory pricing. Get T-RackS 5 from the IK Online Store before time runs out. Special introductory price expires 12:00pm EST October 31st, 2017.
After the special introductory price expires T-RackS 5 (9 processors) will be available for $/€149.99, T-RackS 5 Deluxe (22 processors) will be available for $/€299.99 and T-RackS MAX (38 processors) will be available for $/€499.99.

*All prices excluding taxes.