Music Connection includes IK's new digital microphone preamp for the holiday season
18 December 2017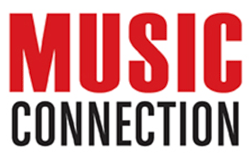 Here are quotes from the article in MusicConnection.com's "Stocking Stuffers 2017":
"IK Multimedia's iRig Pre HD is a certified Apple audio interface with a single XLR mic input and stereo output. iRig Pre HD is guaranteed to work with all iOS devices using a Lightning connector including those without headphone jacks. The iRig Pre HD comes with both a Lighting cable and USB cable for connection to Macs and PCs for recording anytime and anywhere with your favorite dynamic, ribbon or condenser microphone with phantom power (with batteries inserted)."
"You'll have best-in-category sound quality with up to 96kHz/24- bit resolution and full, flat frequency response from 20Hz to 20kHz (+/- 1.5dB). iRig Pre HD bridges the gap between portable devices and professional microphones for recording instruments, sound for media, video, speech, interviews, documentaries and more. It sells for $99."
Read the Stocking Stuffers article featuring iRig Pre HD in Music Connection
Learn more about how to plug in your favorite XLR-connected microphone and record using your iPhone, iPad or Mac/PC with iRig Pre HD.