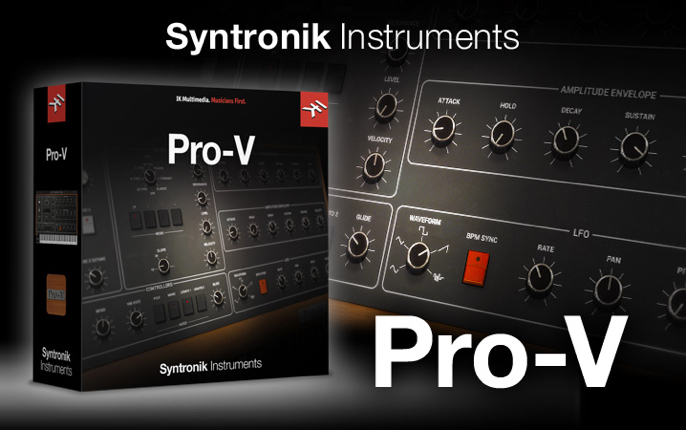 New instrument sounds and expanded oscillator library
14 December 2017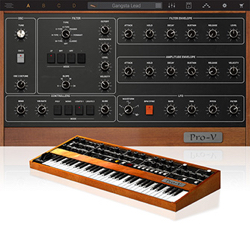 Registered users of the Syntronik Pro-V synth can download the free bonus content for Mac and PC from their User Area and enjoy 42 all-new instrument sounds and a massively expanded sampled oscillator library. The Pro-V is based on the Prophet-5 and massive Prophet-10. The Prophet-5 is one of the most popular polyphonic synths of all time, used by artists like Phil Collins, New Order, Steve Winwood, Talking Heads and film maker / composer, John Carpenter.
The new instruments feature many PWM (pulse width modulated) sampled oscillators providing unmistakably rich, identifiable sounds not possible to achieve with the Pro-V until now.  Also included are unison FM sweeps where the oscillators were continually re-synced to the master oscillator creating unique timbral shifts. A total of 3GB of sampled oscillators are included in the update which more than triples the size of the Pro-V content.
Combining these sampled oscillators with the proprietary DRIFT™ algorithm for ultimate realism, along with circuit-modeled filters and an unparalleled effects section, the new instrument sounds will offer an even wider palette of sounds for instant inspiration with the Syntronik Pro-V.
The Syntronik Pro-V bonus content is available to registered users in the regular Sounds Downloads section of the User Area.