Logic Pro Expert's Eli Krantzberg checks out IK's keyboard controller / audio interface combo
15 December 2017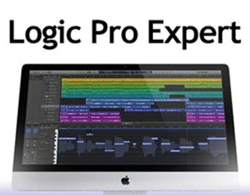 Here are quotes from the review of iRig Keys I/O from Logic Pro Expert:
"IK Multimedia now offers a fully functioning environment for keyboard players, either in the studio or on the go, using either a computer or an iOS device, with software instruments, easily mappable sliders, knobs, and pads, with effects processing, with MIDI and audio connectivity, and even with two bundled DAWs; their new iRig Keys I/O has it all."
"It's a complete software and hardware workstation. It comes in two flavors: 25 keys or 49 keys. It feels great to play, in no small part because of the full-size keys, which is unusual but most welcome on this kind of lightweight, portable device."
"iRig Keys I/O completes the IK Multimedia ecosystem. Whether you are a guitar player or keyboard player, vocalist or podcaster, studio musician using a Mac Pro, or a songwriter working with an iPad on planes and in hotel rooms, IK has the product you need."
"iRig Keys I/O is a perfectly usable mobile controller and audio interface to use on the go or in a small home studio setup. Physically, the back panel of the keyboard is straightforward and robust. I appreciate a physical I/O that doesn't require head scratching to figure out."
"iRig Keys I/O ships with Mini-DIN to USB and Mini-DIN to lightning cables, for easy connections to either a USB computer port or an iOS device. A nice added bonus is the included iPad holder."
"The layout of the controls is also very intuitive. The knobs are also touch sensitive and will display the current CC value when touched; making it great for sending momentary values. The knobs and sliders are programmed to work with IK Multimedia instruments straight out of the box. I was easily and intuitively able to use the data knob to scroll through instrument banks, and load sounds in SampleTank 3, Miroslav Philharmonik 2 and Syntronik."
Read the review of iRig Keys I/O from Logic-Pro-Expert.com
Learn more about iRig Keys I/O from IK Multimedia, a keyboard controller with an integrated audio interface, and a full suite of music production software, providing an all-in-one solution for recording and producing music on iPhone, iPad, Mac or PC.