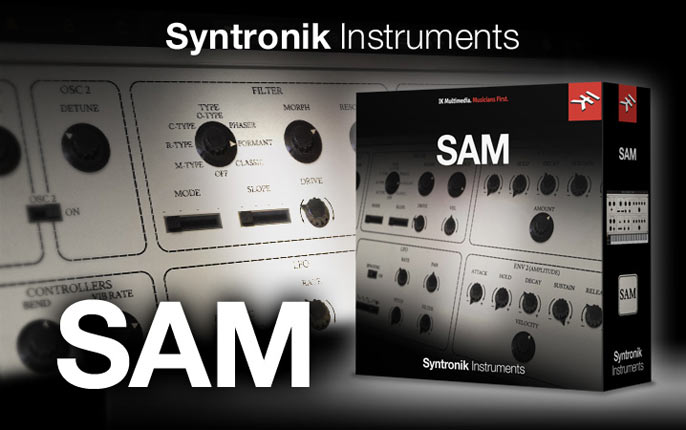 New instrument sounds and expanded oscillator library
11 January 2018
Registered users of the Syntronik SAM synth can download the free update from their User Area and enjoy 42 all-new instrument sounds and an expanded sampled oscillator library.
The Syntronik SAM is based on the Oberheim Synthesizer Expander Module, or "SEM," a single voice module containing two variable waveshape oscillators that are mixed together into a 2-pole state variable filter. One of the most iconic synths of all time, the SEM has been used by artists like Jan Hammer, Joe Zawinul, and film-maker/composer John Carpenter.
The new instrument sounds are based on filtered pads. The result provides amazing animated, sweeping, soundscape-style instruments along with a powerful collection of workhorse pad sounds with enough tonal variation between the various low-passed, high-passed and band-passed sounds to fit into any musical production. A total of 1.7GB of sampled oscillators are included in the update.
Combining these sampled oscillators with the proprietary DRIFT™ algorithm for ultimate realism, along with circuit-modeled filters and an unparalleled effects section, these new instrument sounds will offer instant inspiration with the Syntronik SAM.