MusicRadar readers vote AmpliTube 3 FREE at the number ONE spot!
10 July 2012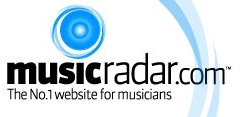 MusicRadar, one of the world's leading sites for music production, gear reviews and technology have given their many thousands of readers a chance to vote for their all-time favourite and most essential free VST music software downloads. And they have voted AmpliTube 3 FREE as the number ONE plug-in!!
Editor of the survey is respected writer, Ben Rogerson, who said:
"The internet is now awash with free VST plug-ins - you'll find instruments, effects and others that defy categorisation. However, while it's great to have so many to choose from, this weight of numbers means that it's difficult to work out what's worth having and what you should steer clear of."
Ben then goes on to say:
"Our shortlist was put together based on your nominations from 2010, when we ran our first poll, and 2012, when we put the word out that our list was being updated. The final positions were decided by MusicRadar users votes."
On AmpliTube 3 FREE itself, Ben says:
"This means that you can get your hands on a digital chromatic tuner, nine stomps, four amps, five cabs, three mics and two rack effects without spending a penny: not a bad deal, when you think about it."

The survey included 27 different free VST plug-ins covering all aspects of music production including synths, compressors, filters, crushers, reverbs and amp modellers. Out of all of these plug-ins AmpliTube 3 FREE was selected as the number one choice at the head of the list.
We would like to thank the many thousands of readers of MusicRadar and Computer Music for voting for AmpliTube 3 FREE and, if you are a Mac or PC user and have not tried it yourself yet, download it now - you will not be disappointed !
Read the full article here
Download your copy of AmpliTube 3 FREE here