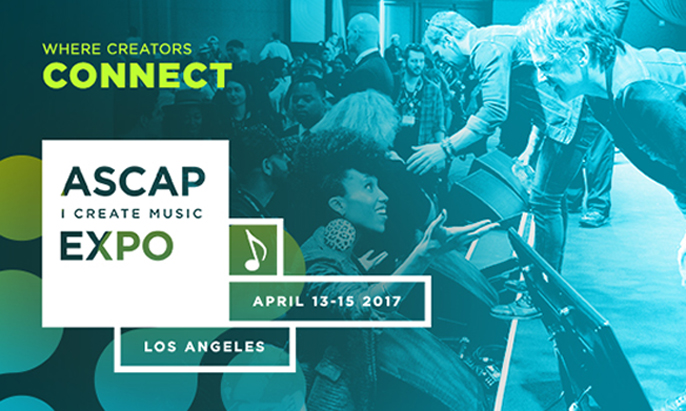 Los Angeles, California, USA, April 13-15, 2017
30 March 2017
IK Multimedia is pleased to present at the 12th annual ASCAP "I Create Music" EXPO, at the Loews Hollywood Hotel in Los Angeles, California, USA, from April 13-15, 2017. Songwriters, musicians, producers and engineers will be introduced to IK's new music creation software and hardware tools, along with a special guest appearance and the chance to attend a live mastering session from world-renowned mastering engineer, Gavin Lurssen!
Songwriters, composers, artists and producers will meet at the 2017 "I Create Music" event to see the latest products and services for music creation from IK Multimedia, Attendees will receive personal demonstrations of IK's new products, including the popular iLoud Micro Monitors, for high-end sound without the high end price, the new iRig Acoustic Stage, the iRig line of guitar/bass interfaces and the iRig Keys' line of MIDI Controllers.
Attendees will also get a first hand look at IK's premier software for music composition and mastering, including: AmpliTube, the leading brand of guitar & bass software for modeled amps and effects, MODO BASS, IK's new physically modeled bass virtual instrument software, and SampleTank, the most comprehensive virtual instrument software for composition and modern music creation.
A very special mastering class will feature IK's Lurssen Mastering Console software for Mac/PC, the easiest way to master your music with the sound of Grammy®-winning mastering engineer Gavin Lurssen, taught by Gavin Lurssen himself!
Click here to join IK Multimedia and register for the 2017 ASCAP "I Create Music" Expo on April 13-15, 2017: https://www.ascap.com/eventsawards/events/expo/2017/registration