March 16th – March 25th, 2012 in Miami, Florida
7 March 2012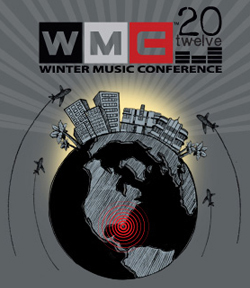 IK Multimedia is pleased to announce that we will be attending the 2012 Winter Music Conference and Miami Music Week with Beatport this year, March 16th – March 25th, 2012 in Miami, FL.   Come and check out IK's newest mobile products: DJ Rig and iRig Mix. Get a hands-on look and feel of the professional DJ mixing app and hardware. Don't miss this opportunity to ask questions and win some great prizes from the IK team.

Winter Music Conference is one of the most publicized annual music gatherings in the world. A pivotal platform for the advancement of the industry, WMC attracts thousands of artists and music industry delegates from 70 countries and over 100,000 event attendees each year for a concentrated schedule of more than 400 events, parties, seminars and workshops.

Miami Music Week is the largest electronic dance music program in the world where the entire EDM community gathers, comprised of roughly 250k artists, labels, tastemakers, and music fans. Beatport is heavily involved in a variety of programs during Miami week, and IK Multimedia is proud to join them as a partner on two properties.

Dates & Times:

Winter Music Conference:  Beach Plex
Address: 2100 Collins Avenue Miami, FL 33132
Badge Policy: Free with WMC Badge
Monday March 19: 9 a.m. - 6 p.m.
Tuesday March 20: 9 a.m. - 6 p.m.

Beatport:  Villa 221
Address: 221 Northeast 17th Street Miami, FL 33132
March 21 - 25, 2012
From 11am - 8pm

Beatport Artist Showcase: The Setai Hotel
Address: 2001 Collins Avenue, Miami, Florida 33139
Friday March 23: 8 p.m. - 1 a.m.

Find out more info on the Winter Music Conference and Miami Music Week: click here.