Be sure to visit the IK Booth for special discounts on IK products
4 January 2012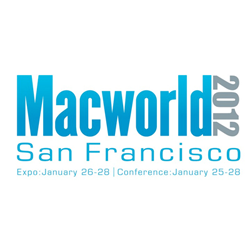 Come visit IK at the 2012 Macworld Expo January 26 – 28, 2012 in San Francisco at the Moscone Center, West Hall, Booth 648. 

Macworld 2012 Expo

Thursday, January 26 to Saturday, January 28, 2012 

10:00am - 5:00pm

Macworld 2012, owned by IDG, features an expo hall that is the single-largest opportunity to discover, test-drive and buy new products for your Apple devices, and a comprehensive conference program, led by industry experts, that teaches you how to get the most enjoyment and productivity out of your Apple products.



Macworld 2012 is a three-day celebration that entertains and educates.  So, be sure to stop by and check out some cool new software, hardware and accessories to use with your favorite Apple devices. Also, meet and chat with IK staff about the latest IK gear like iRig, iRig Mic, iRig MIDI, AmpliTube for iPhone/ iPod Touch/ iPad, iKlip and many more. 
 



Macworld is your chance to meet with industry-leading minds, presenting cutting edge product training on the topics you most want to learn.  Register for Macworld 2012 today.