Visit IK at the world's largest consumer technology tradeshow on January 10-13
28 December 2011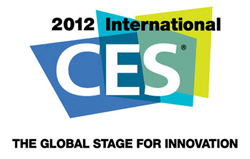 Come visit IK at the Las Vegas Convention Center, Booth #3732 for the 2012 International CES Show

.

Tuesday, January 10: 10 a.m.-6 p.m.

Wednesday, January 11: 9 a.m.-6 p.m.

Thursday, January 12: 9 a.m.-6 p.m.

Friday, January 13: 9 a.m.-4 p.m.



Stop by and find out about exciting IK announcements, listen to various music performances or meet an IK CES staff and chat about the latest gear IK has to offer like AmpliTube iRig, iRig Mic, iRig MIDI, iKlip and many more.

The International CES, produced by the Consumer Electronics Association (CEA), attracts more than 120,000 of the top executives, retail buyers, content providers, entertainment executives, venture capitalists, engineers, government officials and media from more than 130 countries.



Free registration has expired. International CES is not open to the general public. You must be in the consumer electronics industry to be eligible to attend the show. Click here for more registration information.