Macworld Australia's review recommends VocaLive for iPad as a great Christmas gift
19 December 2011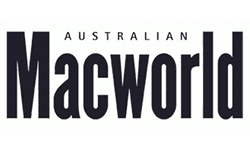 Macworld Australia's expert reviewer, Keith White, has taken a look at VocaLive for iPad and how the dedicated iPad version makes the app even better for iPad users. Read some of his comments here:

"I particularly like the Choir effect because I can adjust the pitch of each of the three voices to create some quite unusual harmonies. I also use the Song function which allows me to load in songs from my iTunes library for singing practise, using the iRig Mic with headphones. It's very hard to get away with a bum note with this setup."

"VocaLive is a very powerful tool at a sliver of the cost of dedicated hardware units. Apart from the expanded features the obvious standout with the iPad version is the use it makes of the extra screen real estate. There's far less swiping, and tweaking the knobs on individual effects is much easier."

"Summing up – a great app has got even better. The iPad version of VocaLive is a fully professional tool for singers, songwriters, podcasters and even karaoke freaks."

Here are some quotes from Keith's first take on iRig Mic and VocaLive back in May 2011:

"The sounds you can produce with VocaLive range from stunningly professional to weird. Kids love the wacky sounds of the Morph effect that alters the pitch and timbre to produce a full range of Dr Who-style voices."

"... you can have a lot of fun with VocaLive."

"I'm sure I will be spending more time with VocaLive"

"For the price it's an absolute stunner."