IK Rocks Engadget+gdgt Live in NYC and wins CE Week Best Of Show Award!
3 July 2013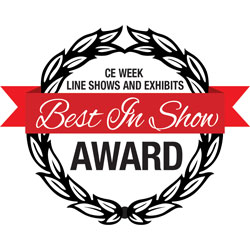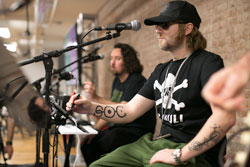 Sound of Contact, the new band project from Simon Collins, and Vernon Reid of Living Colour performed live with the latest iOS mobile music accessories from IK at the Engadget+gdgt live in NYC. Amps and Effects were all done with AmpliTube on iPad using iRig HD and iRig Blueboard. Vocals on Vocalive for iPhone and iRig MIC. Keyboardist, Sonic Reality's Dave Kerzner, performed with SampleTank for iPad and iRig KEYS.

Also happening last week, was this year's CE Week Line Shows. They featured the industry's greatest products and technologies, but only a few of them received Dealerscope's Premier Product awards for specific categories, and IK Multimedia walked away with the highly coveted Best in Show award for iLoud!
For more information on iLoud click here.