See latest IK products, photos and more
8 January 2013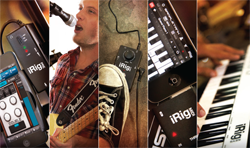 The best is yet to come! Check us out at this year's Winter NAMM Show, we will be at Hall A, Booth 6520 from January 24-27.
Show attendants can also come by the IK Booths for hands on demonstrations of current and upcoming products.
Winter NAMM 2013
Anaheim, CA, USA
January 24-27, 2013
Hall A, Booth 6520
Can't make it to the show? Get latest product announcements, images and more by visiting the 2013 Show Report. Also follow us on Twitter, Facebook and YouTube for more NAMM coverage. Or check back here on the IK site for other exciting IK product announcements.