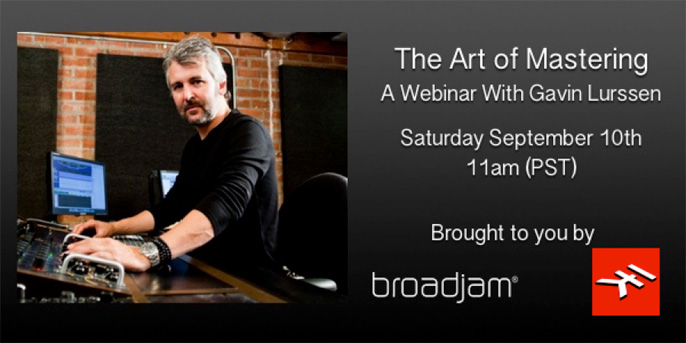 Join us for a FREE webinar with Gavin Lurssen and Reuben Cohen of Lurssen Mastering Inc.
9 September 2016
Click Here to sign up!
What is mastering and why it's important? Join us on Saturday, September 10, 2016, for a FREE live webinar that will demystify the secret world of audio mastering with two of the industry's top mastering engineers, Gavin Lurssen and Reuben Cohen from Los Angeles' Lurssen Mastering, Inc.
Don't miss this chance to get up close and personal with the industry superstars. Numerous records worked on by the Lurssen Mastering team have won Grammys and Oscars and plenty of Gold and Platinum albums have been mastered there too. This is a chance to learn from the best. Act fast and sign up, though, because there are only a limited number of spots for this webinar.