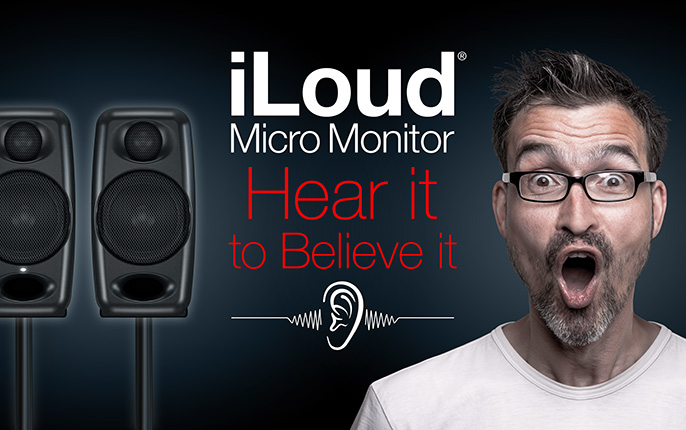 Join IK at a music store near you to hear exactly what makes iLoud Micro Monitor so amazing
16 March 2017
Are you a songwriter, producer, or engineer who needs to hear the music accurately in a limited space environment? Turn to IK Multimedia's iLoud Micro Monitor. Until you hear the high quality, true linear response, you won't believe just how great the world's smallest active reference monitor can sound. Don't let the size fool you. Come out and hear what Grammy Award Winning Engineer Eddie Kramer calls Fantastic!
The "Hear it to Believe it" with iLoud Micro Monitors US Tour kicks off on March 25th, 2017 at Guitar Center Boston from 12:00pm to 5:00pm. The tour will span across the world at several locations including United States, Italy, Japan, Latin America and more.
If you would like to attend, you can register for each event here. Keep an eye on IK's site, socials and forum as we continue to add dates. We look forward to seeing you there!
iLoud Micro Monitor US Tour Dates:
Pricing and availability
iLoud Micro Monitor is available for only $/€299.99* through the IK online store or music retailers near you.

*All prices excluding taxes