Band reviews IK's SampleTank and MIDI controller for iOS/Mac/PC
25 March 2013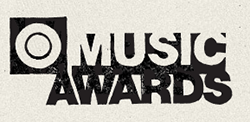 From the MTV "O" Blog website: "Unboxed: Javelin reviews iRig KEYS"
"iRig KEYS is a handy little MIDI controller keyboard for iPhone, iPod touch, iPad and Mac/PC. The device's whole MO is simplicity and portability: Just download one of the accompanying apps — we chose sound sample trove SampleTank — plug the device into your mobile, tablet or computer, and start creating tunes."
"In order to test out that concept, we brought in music tech whizzes Javelin to tickle the MIDI ebonies and ivories. Check out their evaluation — and their new album, Hi Beams, hereabouts."
Click here to visit MTV's O Music Unboxed, Javelin's video review of iRig KEYS & SampleTank for iPhone, iPod touch and iPad.
Learn more about iRig KEYS, and the software for your iPhone, iPod touch, iPad & Mac/PC, SampleTank.