"A Guitar Purist Embraces Interactivity"
15 August 2012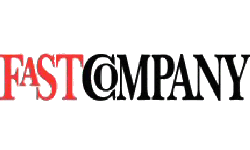 Here are quotes from the feature article of AmpliTube Slash from Fast Company:
"...AmpliTube Slash edition allows guitar-playing fans to play, practice and record original compositions using Slash's signature sounds."

"Slash says he spent years looking for a quick and easy way to capture musical ideas while on the road, using whatever tools were on hand, from tape recorders, Pro Tools on his laptop or the open mic on his Blackberry. 'For the longest time I didn't write on the road and then when I did I would just sort of keep ideas in my head and I figured whichever one was good enough, it would stick,' he says. He says he started writing seriously on the road in 2007 or 2008, "probably because I was spending very little time at the bars after the shows."

"Slash and Kennedy discovered AmpliTube software and wrote Apocalyptic Love on tour."

"Some techie people, they love fiddling with stuff, but for me personally I'm a real plug in and go guy," he says. "I thought AmpliTube was a great, convenient tool. And because I was so enthusiastic about it later on they came to me about doing my own personal app using my own signature amp and so on. I use a very simple Marshall amp and very few effects."
Read the full article about AmpliTube Slash from Fast Company here.
Learn more about playing guitar and bass with AmpliTube Slash's signature sounds.