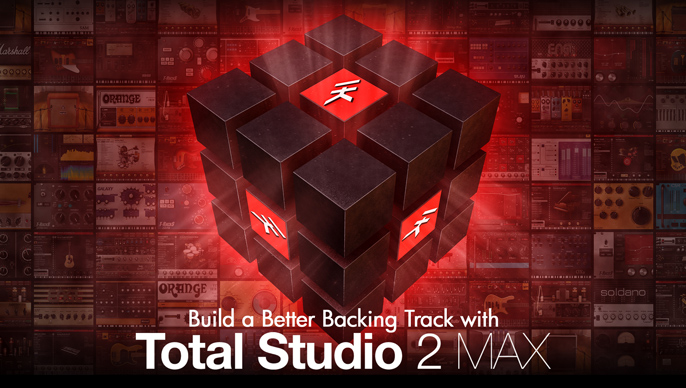 Author/musician Craig Anderton helps you improve your practice and performance
11 July 2018
On the Official IK Forum, author/musician Craig Anderton shows you how to build a better backing track with Total Studio 2 MAX and other music creation tools.  Improve your practicing and performance with these great tips & tricks, and even get answers and input from Craig himself!
In this unique and informative article, Craig will explain clearly how you can improve the sound of backing tracks you obtain or generate and even how to create your own from scratch!
If you are used to using pre-made backing tracks as-is, you may not realize how easy it is (or how much more helpful it can be) to improve backing tracks you have obtained or generated and even how easy it is to create your own professional-sounding backing tracks!  Craig explains the tools and methods you'll need to know from A to Z so you can improve or create your own backing tracks.  You'll be surprised how easy it is to make amazing and impressive backing tracks to use for practicing or even live performance!
Read the article and find out how to take your backing tracks - and your practicing and performances - to the next level.
Remember - this is also a great opportunity to ask an industry veteran questions, so you can get  some invaluable information and truly arm yourself with the knowledge and proper tools to be a better musician.
With 94 products, 16,800 sounds, 39 high-end mixing/mastering processors and over 350 gear models for guitar and bass, Total Studio 2 MAX meets the demands of today's most challenging music productions.  Learn more about Total Studio 2 MAX
Let's go learn how to build a better backing track with Total Studio 2 MAX!