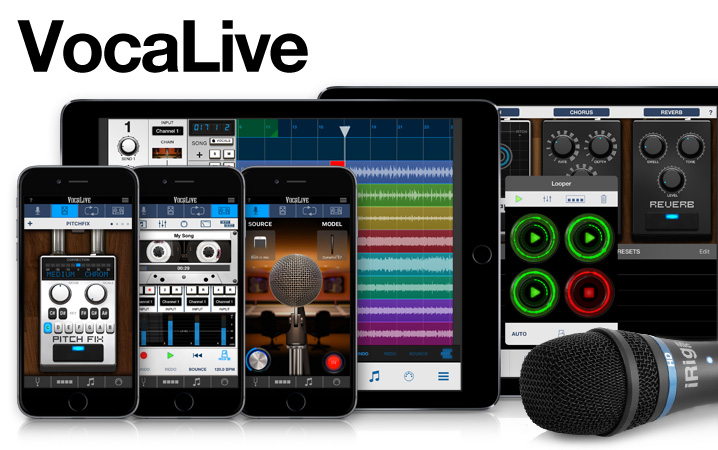 20 coveted studio microphones —
all inside VocaLive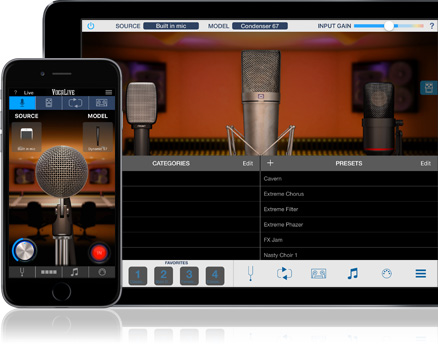 "Re-Mike" it in the Mic Room
What if you could get "that" sound — the sound of the perfect high-end recording studio microphones on your iPhone or iPad? Well, now you can. The Mic Room feature inside of VocaLive puts powerful yet easy to use microphone modeling technology inside your your iOS device.
The Mic Room lets you "re-mike" any IK microphone like iRig Mic Studio or the handheld digital iRig Mic HD to sound and perform like some of the most coveted studio microphones of all time. It lets you choose from 20 microphones that include dynamic, condenser, ribbon and some other highly creative models that are everyday tools in A-list music studios all over the world.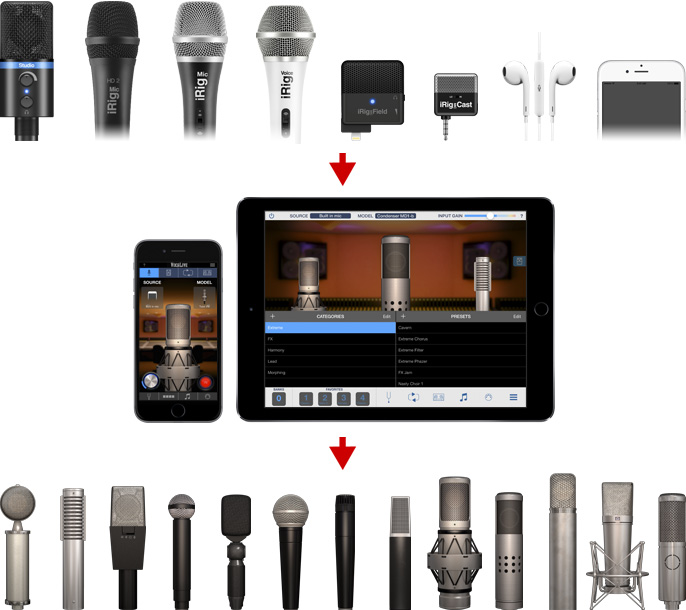 And it's so easy to use
All you need to do is plug in your IK Microphone and then select a virtual microphone model that you'd like to emulate — Mic Room will automatically detect the input microphone you're using. Mic Room lets you instantly tap into the inspiring sound of many timeless classics.
Each microphone model can be tweaked to deliver the best sound possible thanks to an intuitive graphic interface that provides an easy-to-read level meter and a touch-and-drag gain knob. You get tried and true dynamic workhorses, rich and velvety tube condensers, ultra-smooth ribbons and even more unusual creative mic types.
Microphone models available
DAW / Recorder