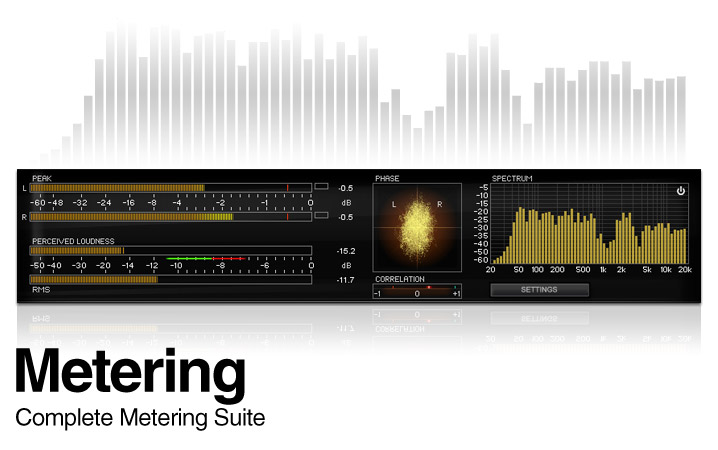 Nothing beats the T-RackS Metering module for getting your mix under control.
This is a complete metering section with level, phase and frequency in a single, easy-to-read display for immediate access.
It features the following sections:
Precision, three-scale Peak meter with sample accuracy and digital "overs" warning
Real Perceived Loudness meter
Phase Scope with options to match style and indication you are used to
Phase correlation
Spectrum Analyzer with Peak, RMS and Averaging indications
RMS Meter
Loudness and RMS Meter "optimal" zone indication, selectable by genre and style

Peak metering shows the maximum level reached by the signal down to the single sample, while "Perceived Loudness" metering gives the listener a more effective sense of the average loudness of the track which is calculated by combining an accurate frequency weighting of the program and can be used as a reliable reference for how loud the track is being mixed. The added bonus of the selectable genres or music styles gives the user a "ballpark" reference for the music that's being mixed.

The RMS meter is a standard reference showing the "power" of the audio signal. Typical RMS level for commercial tracks hovers at around -9dB, but this is not complete information as the RMS level is based on a flat frequency response which does not take into account the massive amount of low frequencies which are vey common in modern pop and rock mixes. Using it in conjunction with the "Perceived Loudness" will provide very useful and trusted information to set the loudness of mixes or masters.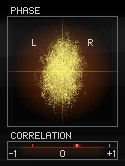 The Phase Scope included in the meter is superior to the average plug as it reacts 40 to 50 times faster providing much more useful information. When the level of a track is pushed very hard, the scope will reflect it with a progressive squaring of the picture with sharp edges.
The Phase Correlator is a handy tool to measure the phase relationship between the Left and Right channels of a stereo mix. A +1 value shows that the mix is completely mono, while a -1 value shows a completely out-of-phase signal. In normal conditions, a mix will show values continuously varying between +1 and 0.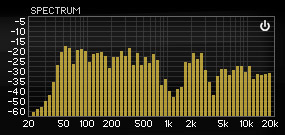 The Spectrum Analyzer is an 1/6-octave FFT type with flexible, customizable settings that can be tailored to a wide number of diverse situations – in either Peak or RMS mode with fast or slow response – so that the overall frequency balance of the mix can always be easily displayed.
This module is included in:
---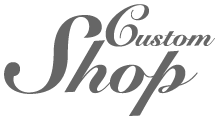 The Custom Shop
This audio processor module is part of T-RackS CS "Custom Shop" Mixing and Mastering Plug-In Collection. With T-RackS CS you can:
install all of the available modules at once
directly access Custom Shop online store from the module for immediate trial or purchase
try out any processor for a full 14 day trial period
purchase any module with credits (via Custom Shop) or currency (via Custom Shop or IK online store)
Images