Specs
iRig Specifications
Package includes
iRig guitar interface
Quick start guide
Registration card
Dimensions
22mm/0.87" x 22mm/0.87" x 71.4mm/2.81"
(W x L x H)
Cable lenght: 123mm/4.84" (Connector included)
Weight: ~20g/0.71oz
---
Requirements
iOS Devices

Compatible with iPhone 6 Plus, iPhone 6, iPhone 5s, iPhone 5c, iPhone 5, iPhone 4s, iPhone 4, iPhone 3GS, iPod touch (5th, 4th and 3rd generation), iPad Air 2, iPad mini 3, iPad Air, iPad mini 2, iPad 4th generation, iPad mini, iPad 3rd generation, iPad 2, iPad. iOS 4.3 or later is required.
Android Devices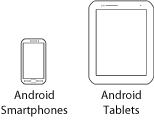 To be compatible, the mobile device must be compliant with the CTIA/AHJ wiring standard, which is illustrated as follows. As of today, all popular Android devices branded Samsung, LG, Motorola, Google Nexus, HTC, Huawei, Sony, Lenovo, Xiaomi and more, use this standard.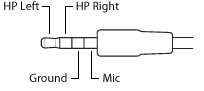 AmpliTube for Android is compatible with Android devices that support Samsung Professional Audio technology, like the Samsung Galaxy Note 4 and Galaxy Note Edge. Samsung Galaxy S5 and Galaxy Note 3 require Android 5.
Computers

Mac®: Most Mac computers from 2008-2013 are compatible with the exception of the Mac Pro line.
There are issues with 2014 MacBook Pro and MacBook Air models as well as late 2013 iMac models, making them not compatible.
Aside from the above Mac models, you can check for your Mac compatibility by selecting:
About This Mac > More Info > System Report > Audio
and check that "External Microphone / iPhone headset" is appearing on the list of included features.