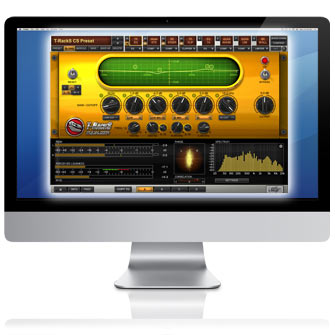 T-RackS Collections
The World-Class Mixing and Mastering Plug-In Collections
IK Multimedia is pleased to introduce T-RackS Custom Shop, the latest version of IK's celebrated collection of professional mixing and mastering processors. The new Custom Shop feature opens from within T-RackS, and lets you try gear out before you buy it for a full 14-day period — fully functioning processors with no limits for two full weeks!
T-RackS CS gives you access to over 20 pieces of high-end outboard gear. Choose from world-class compressors, limiters, EQs, reverbs, console channel strips, and more to make your mixes and masters the best they can be.
See all the collections available in the T-RackS Custom Shop.