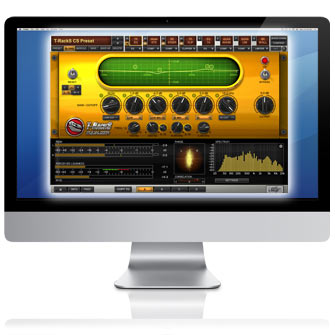 T-RackS Custom Shop
The World-Class Mixing and Mastering Plug-In Collection
Now Bigger and Better
IK Multimedia is pleased to introduce T-RackS Custom Shop, the latest version of IK's celebrated collection of professional mixing and mastering processors. The new Custom Shop feature opens from within T-RackS, and lets you browse, audition, and buy any processor in the ever-growing T-RackS collection. You can even try before you buy!
T-RackS CS gives you access to over 20 pieces of high-end outboard gear, including superior sounding analog-modeled and digital processors. Choose among EQs, compressors, limiters, reverbs, channels strips, image processors, and much more.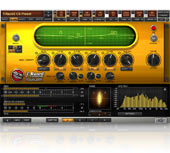 NEW!
T-RackS Custom Shop World-Class Mixing and Mastering Plug-Ins On Demand - Now with Custom Shop!
T-RackS CS Grand High-End Mixing & Mastering Grand Collection - Now with Custom Shop!