AmpliTube MESA/Boogie
For iPhone/iPod touch/iPad and Mac/PC

High-gain tone — certified MESA/Boogie®
AmpliTube MESA/Boogie® is the first and only guitar/bass amp-and-FX software suite on the market that provides officially certified models of MESA/Boogie® gear.
Working in cooperation with MESA/Boogie, our engineers developed a collection of models that accurately capture the sounds, nuances, and behavior of the company's classic amps, and we offer versions for iPhone, iPod touch, iPad and Mac/PC.
Now, check out these apps below: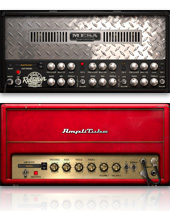 NEW!