RegHardware makes iRig MIX their "Geek Treat of the Week"
30 July 2012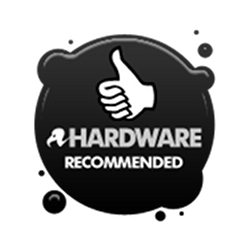 RegHardware, the online gear reviews branch of The Register have taken a first look at iRig MIX and give it their "Geek Treat of the Week" status.  Expert hardware viewer Kenny Hemphill says:
"Setting the mixer up is straightforward, and the two faders, gain, bass and treble controls are self-explanatory."
"if you're using a mic or guitar, you can run one of IK Multimedia's guitar or vocal processing and effects apps, which routes its output back through the iRig MIX."
"I was able to get it up and running without a problem."
Kenny Hemphill's final conclusion is:
"If you use an iPad, or two iPads, to DJ - or need a way to mix the output from an iOS device with live vocals or guitar, iRig MIX is excellent."
RegHardware gives iRig MIX "Geek Treat of the Week" status.

Read the full review here