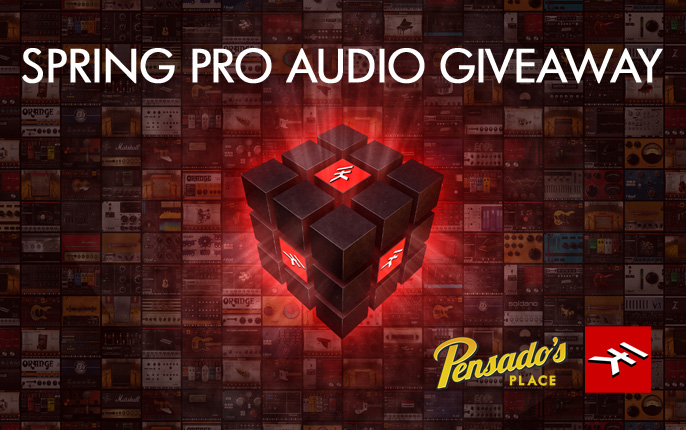 Enter the Spring 2018 Pro Audio Giveaway
5 April 2018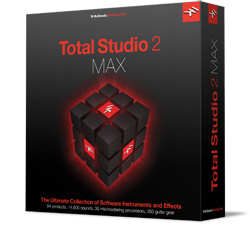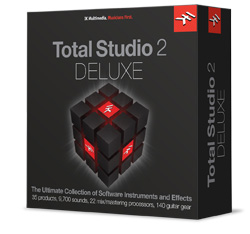 This Spring, IK Multimedia has teamed up again with Pensado's Place for four weeks of exciting prizes including Total Studio 2 Deluxe and Total Studio 2 MAX in an amazing Pro Audio Giveaway! Each week a new winner will receive a powerful bundle of award-winning music software from IK Multimedia.
All together IK Multimedia and Pensado's Place have teamed up together to give away over $2,900 in IK Multimedia virtual instrument and mixing & mastering software. Complete the form below to enter to win!
Prizes:
Week 1 & Week 2:  Total Studio 2 Deluxe
With over 9,700 sounds, 12 powerful virtual instruments, 22 mixing and mastering processors and 140 guitar amps and FX, Total Studio 2 DELUXE lets musicians, composers, and producers maximize their creativity.
Week 3 & Week 4:  Total Studio 2 MAX
With 94 products, 16,800 sounds, 39 high-end mixing/mastering processors and over 350 gear models for guitar and bass, Total Studio 2 MAX meets the demands of today's most challenging music productions.
Rules:
Enter once to be in the drawing for all 4 prizes.
Each week there will be a new, unique winner (can't win twice).
Winners announced on Pensado's Place each week.
Please read the contest rules, terms and conditions for more details.
IK Multimedia reserves the right at its full discretion to terminate or modify the promotion. Although IK strives to provide accurate product and pricing information, unintentional pricing or typographical errors may occur. IK reserves the right to correct, change or update information such as pricing, availability and product descriptions, at any time without notice.