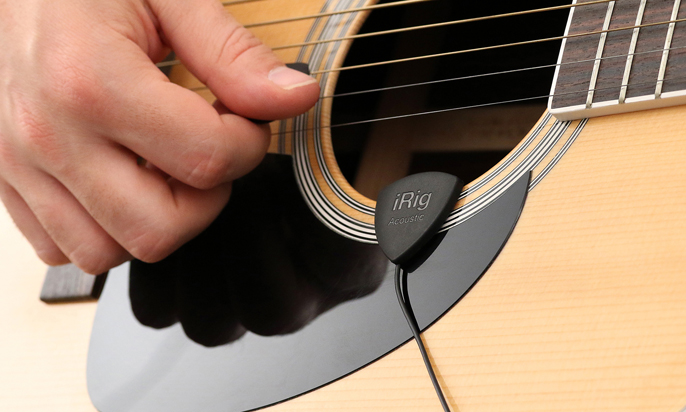 Buy iRig Acoustic and get the full version of AmpliTube Acoustic for Free until April 30th, 2017
31 March 2017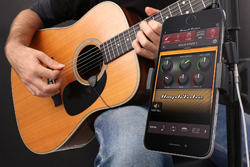 IK is pleased to offer mobile users this special iRig Acoustic promotion. From April 1st - April 30th, 2017 you can get the full version of AmpliTube Acoustic for iOS free on the App Store (a $/€9.99 value) when you purchase iRig Acoustic from the IK online store or select music instrument retailers for just $/€49.99.

iRig Acoustic features advanced miniature microphone technology. This new technology allows it to capture audio with a level of quality and detail that easily beats piezo and magnetic pickups. In fact, it's so good that iRig Acoustic even rivals professional-grade studio microphone setups — and it's way more portable.

To get the most our of iRig Acoustic we are giving you the full version of AmpliTube® Acoustic, its powerful companion app, absolutely free until the end of April. It's the first mobile tone studio designed specifically to meet the needs of acoustic guitar players. They pair perfectly to deliver stunning plug-and-play sound — AmpliTube Acoustic's adjust feature calibrates and optimizes iRig Acoustic, effectively capturing and reproducing the true sonic character of the guitar being played.

With iRig Acoustic and AmpliTube Acoustic, you can finally enjoy professional-grade acoustic guitar processing and recording anytime and everywhere. Take advantage of this special offer and get iRig Acoustic today.

iRig Acoustic is available from the IK online store and select music instrument retailers for just $/€49.99. AmpliTube Acoustic ( a  $/€9.99 value) can be downloaded from the App Store for Free until April 30th, 2017.