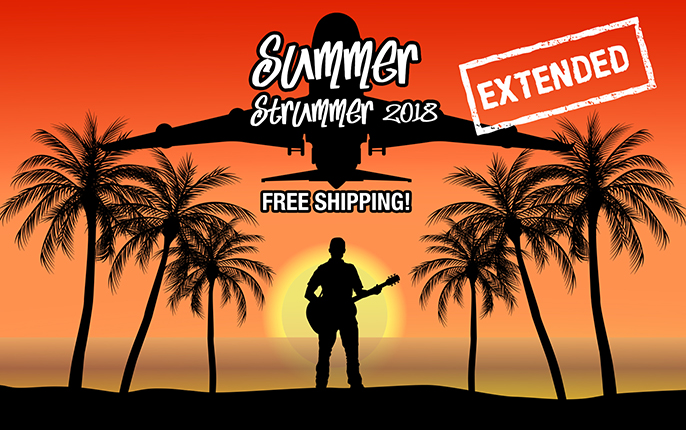 From August 9 though September 4, get free shipping on all hardware and boxed software orders over $99
9 August 2018
To celebrate the return our Summer Strummer promotion we are also bringing back free shipping! Take advantage of this opportunity to expand your IK multimedia gear collection. From August 9 through September 4, 2018 all users can enjoy free shipping on qualifying orders of $/€99 or more.
We have a large selection of popular accessories including interfaces, software titles, microphones, keyboard/ controllers, speakers and much more. Get the gear you've had your eye on and let us cover the shipping! This offer won't last forever, so don't miss out on a great opportunity to get the gear you want shipped absolutely free!
Save big with a number of deals that will help scratch every musical itch you have!
Shop on the IK Online Store and take advantage of our free shipping offer today!
Discount automatically applied at checkout.
All prices from the IK online store exclude taxes and may vary by country. Qualifying total for free shipping must be $/€99 or more after applying any JamPoints or promo codes.