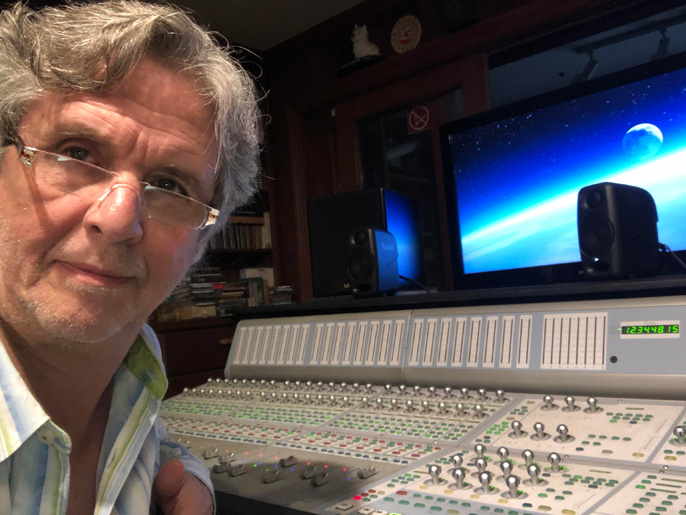 Grammy winning producer/engineer Mark Linett loves his iLoud Micro Monitors!
3 April 2018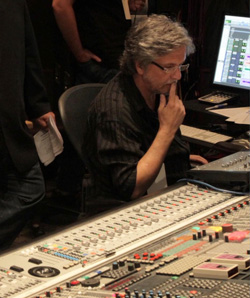 Mark Linett in the studio
"iLoud Micro Monitors are my first choice for real-world reference monitoring. I have one set in my mix room and another at home for checking my work, and the carrying case makes it easy to take them  along when I travel."
Mart Linett is the real deal.  He's a producer and engineer with multiple Grammy wins and a host of famous clientele.  He could chose any set of studio monitors for real-world referencing and he chose two:  two pairs of iLoud Micro Monitor, that is.
As you can see, in his own words, Mark loves iLoud Micro Monitor so much that he chooses to keep one pair in his mix room and another pair for traveling - even though they're so portable you don't need two pairs.  We won't stop you if you want to buy two, though! Just don't forget the iLoud Micro Monitor Travel Bag.
iLoud Micro Monitor is two extremely portable, high-performance bi-amped speakers that delivers a combined 50W RMS of power for solid bass, plenty of headroom and a stunningly defined stereo image. Whether you're recording, editing, mixing or mastering audio, editing video, sound designing or gaming, iLoud Micro Monitor ensures your production will translate well to the huge variety of consumer devices — headphones, home stereo systems, gaming consoles, car audio systems, TVs, and other listening systems.
Mark Linett is a 3-Time Grammy winning producer/engineer (The Beach Boys, Red Hot Chili Peppers & Dave Alvin), Music Mix Mobile and The IHeart Radio Theater.  While Mark has worked many times with The Beach Boys, one of his most interesting achievements was producing and engineering the Dolby Digital 5.1 surround sound version of the iconic Pet Sounds album!