"5 Apps to Replace your Music Studio" by Nick Cicero
25 July 2012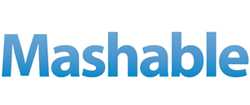 Mashable features IK's VocaLive and the iRig Mic for musicians to replace their traditional recording studio tools, and instead use their iPhones, iPod touches and iPads to record and make music. Here are some quotes from the article: ""5 Apps to Replace your Music Studio" by Nick Cicero;
""VocaLive: This recording app includes twelve built-in intelligent effects processors and, when bundled with the iRig Mic, lets you perform live with effects. IK Multimedia even offers a full suite of iOS apps that have hardware counterparts, so you can perform and record a whole band from your smartphone!"
Check out the rest of this feature article on Mashable.
Learn more about recording vocals and vocal effects with VocaLive and the iRig Mic on your iPhone, iPod touch and iPad.