Review of IK's microphones for iPhone, iPod touch and iPad
16 July 2012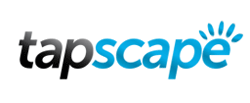 Here are some quotes from the review of iRig Mic Cast and iRig Mic from Tapscape:
"For any musicians, vocal artists, or hobbyists, iRig Mic is the perfect tool."
"IK Multimedia offers a number of apps to use in concert with their microphones. iRig Recorder offers a recording/editing suite with 8 features to adjust your audio, and their VocaLive app is the amateur vocal artists paradise, offering vocal effects such as reverb, delay, and pitch correction."
"If you ever conduct interviews, publish podcasts, or ever just record your own voice, then the iRig Mic Cast is the perfect extension of your devices microphone. The size is just right, and the mic features 2 settings for lo and hi gain, to switch between recording audio sources from up close and from far away. The portability of the mic is convenient for it's users, and it offers you a smaller alternative to the full-size iRig Mic..."
"These two microphones record well, are easy to work with, and provide a huge advantage for anybody that is not satisfied by the default microphones that comes equipped with their current devices. The high quality audio files supply for high sample rate recordings, making it easier to edit and manipulate the audio. All around these microphones supply a wide range of use and possibility. The full size microphone comes with a case, and a mic stand loop for ease of use. If you have recording needs, check out these microphones."
Read the full review of iRig Mic and iRig Mic Cast from Tapscape.
Learn more about recording audio and making podcasts with iRig Mic Cast and iRig Mic.