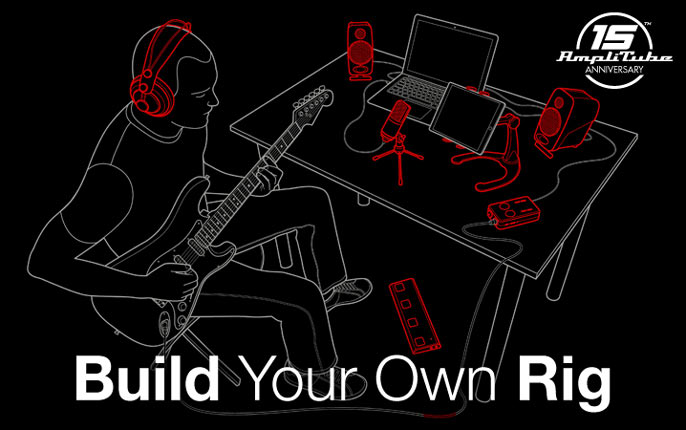 Save a bundle on hardware with IK's Build Your Own Rig special
10 October 2017
This year marks the 15th anniversary of IK's AmpliTube and we're celebrating with some new fun and exciting ways to save on IK gear. IK's Build Your Own Rig feature is designed to let you create your own custom IK hardware bundle and save at the same time. From now through October 31st, 2017 you can build the rig of your dreams, save up to 30% and have it shipped directly to your door* absolutely FREE!

Getting started is easy. Simply go to our Build Your Own Rig page, select the gear that you want (minimum of 2) and purchase your new custom rig at the discounted price (discount code automatically added upon checkout). The more you bundle, the more you save. You can bundle anything from interfaces, to speakers, to foot controllers, to microphones and more. There's never been a better time to get the IK gear you've been wanting. Head over to our Build Your Own Rig page today and save up to 30%.

And don't forget about our IK 15k Giveaway, where 15 lucky winners will be picked to receive $1,000 worth of IK Hardware and Software! Each winner will be able to pick out what IK products they would like to receive. To enter, simply Click Here and fill out the entry form.
*Shipped via economy/ground service
JamPoints can not be combined with this promotion.