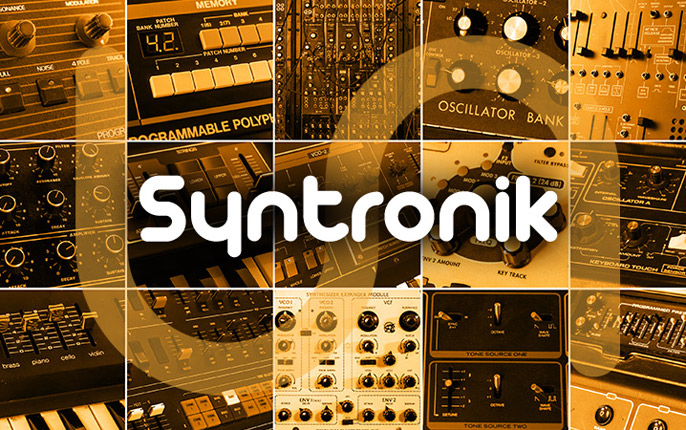 Powerful feature in Syntronik has new preset sounds for instant inspiration
6 September 2017
The Syntronik Multi is a powerful and easy way to combine several Syntronik Instruments along with their effects, either as a massive sounding layer, a keyboard split, or as an inspiring real-time groove builder using the 4 arpeggiators. Over 300 Multi presets are now available free of charge to registered users of the full version of Syntronik.
Syntronik Multis have 4 parts that you can select at the top of the window (ABCD). Each part is a full synthesizer complete with its own 5-slot effects rack and programmable arpeggiator. There are no limitations and you can load any of the over 2,000 preset sounds into each of the 4 parts. The note range for each part can be adjusted by clicking and dragging it to the desired range across the keyboard so creating splits is fast and easy.  Each part also features a note and chord arpeggiator with an assignable range and settings that let you build complex rhythms and sequences in a snap.
For instant groove and inspiration, you can install and choose from over 300 Multi presets that have layers, splits and arpeggiators already assembled for you to explore and create songs with. For owners of the full version of Syntronik, the Multi preset installer can be found in their User Area under related downloads.
The Multi sounds expand the power of Syntronik as the ultimate source of inspiration with the widest palette of synthesizer sounds, letting you quickly and easily combine multiple full Instruments along with their effects and arpeggiators and unlock even more creativity with the legendary synth powerhouse.